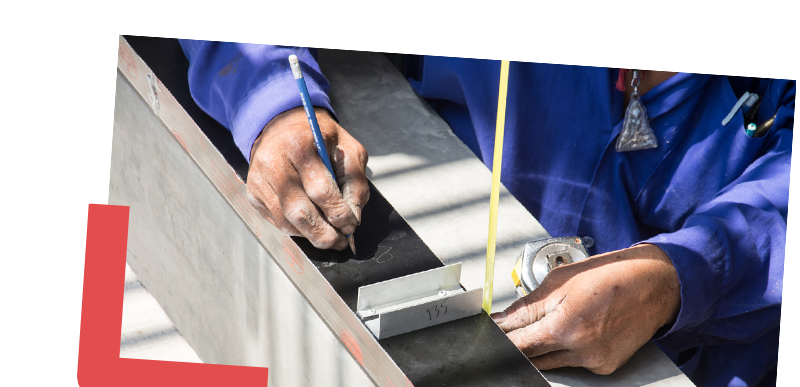 CUSTOMIZED SUPPORT
From the design of the molds to the delivery of the profiles, we understand your constraints and integrate them into our work processes. The entire Flandria team is here to listen to your needs to ensure the highest quality when it leaves the factory.
Active support at every stage of the manufacturing process
The mastery of customized products
Our design office produces more than 300 customized profiles every year. Equipped with CAD/CAM, from your plans, diagrams, samples, computer files, it imagines all the
prototypes before the extrusion of your profiles. The design phase allows all the necessary adjustments before the manufacturing phase is launched. Within 4 to 6 weeks, your project takes shape with a personalized follow-up from start to finish. We guarantee flawless quality.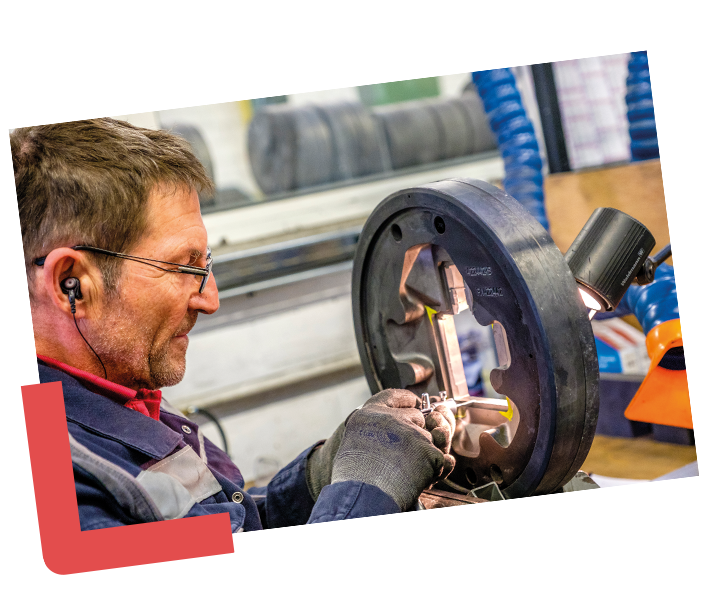 They trust us:

"We have been working with Flandria for more than ten years and have an annual contract. Two years ago, we set up an efficient structure: a production area is reserved for us every two weeks. The tonnage varies from time to time. This allows us to anticipate deadlines, to have a certain amount of reactivity and it works very well!
My contacts at Flandria are very pleasant. They always try to adapt to the specific needs of the customers. That's what I appreciate most in our work together".

Guillaume Chirez, Clonor company
0
tons of extrusion capacity
The dimensional certificate
Since February 2020, Flandria has had internal measuring systems in place to carry out the dimensions of aluminum profiles. The systems put in place make it possible to monitor the process by comparing the extrusion samples with the prototypes made by the design office. This quality control of the processes perfectly meets the requirements of the ISO 9001 standard, which has been in force at Flandria Aluminium since June 1998.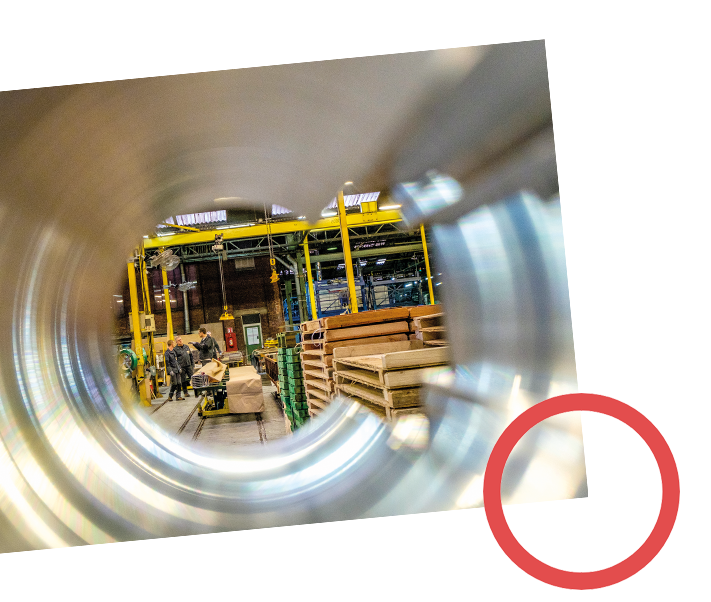 The personalization of projects
Flandria Aluminium shares its 50 years of experience in aluminum extrusion with all its customers. We advise you on the choice of alloys: 6060, 6005 and 6082, and their different fields of application, depending on the characteristics and nature of your project. The lightness, corrosion resistance, and various shapes make aluminum multifunctional. With more than 15,000 molds in stock, we bring you many project options in the sectors of industry, construction, transport, etc.
News
As of Monday 28th August 2023, Exlabesa has taken over the Flandria group. The merger of these two aluminum extrusion specialists will contribute to a robust international player serving the construction, transport and industry markets, with a turnover of more than 720 million euros, a production capacity of 200.000 tons, employing a workforce of 1800 people. The two family-owned companies share the same values and passion for the aluminum industry. Exlabesa, is a multinational concern, a world leader in the production of aluminum profiles with strongly added value. Its current make-up comprises several industrial producers located in Europe (England, Spain,…
Contact
You have questions ?
We are at your disposal to choose together the products you need.